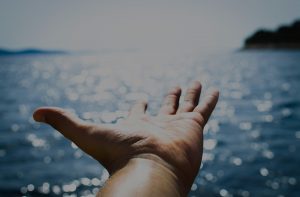 Certified Hand Center wants you to remember that you have a choice when it comes to your occupational therapy care. Leah Crull OTR/L, CHT is an occupational therapist who has spent her professional life dedicated to the Rockford area and the health of her patients. Our
Occupational Therapy Center specializes in the treatment of shoulders, hands, elbows, and wrists. Many South Beloit area residents have made CHC their Occupational Rehab Center for healing and recovery after their FREE no-obligation screening.
South Beloit Occupational Therapist
South Beloit was once a small Illinois town full of lead, copper and bog iron. Growing with small-town values is the motto of the beautiful city of South Beloit. This Winnebago County city now offers individuals and families a beautiful place to live, grow and thrive. CHC offers a holistic approach to occupational therapy. Our occupational therapist provides a range of therapy options at our Occupational Therapy Center. CHC is an independently owned Occupational Rehab Center who offers the best care at an affordable cost.
South Beloit Occupational Therapy Center
CHC provides the best customer service and compassion for every occupational therapy experience. Leah Crull is our specialist occupational therapist who brings decades of experience to the treatment of the upper extremity. Allow her to help you find comprehensive care at our Occupational Therapy Center. We provide caring customer service at our Occupational Rehab Center. Call the Certified Hand Center at (815) 226-8780 to schedule an appointment with our occupational therapist. Now is the time to regain your health and mobility!
South Beloit Occupational Therapy | South Beloit Occupational Therapist | South Beloit Occupational Therapy Center | South Beloit Occupational Rehab Center