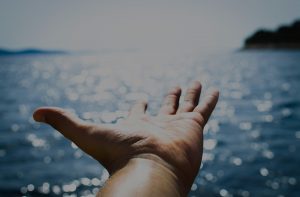 Certified Hand Center has been serving Rockford and the surrounding communities with hand arthritis pain relief treatment with great results. Since arthritis pain and the response to treatment can vary from person to person, CHC utilizes techniques that meet the hand arthritis and joint pain relief needs of each individual. Our patients know the hand physical therapist at CHC uses a holistic approach to care to bring you the most comprehensive and effective hand arthritis treatment plan for your hand arthritis pain.
Rockford Hand Arthritis Treatment
The county seat of Winnebago County and the third-largest city in Illinois is Rockford situated on the pristine banks of the Rock River and known for beautiful parkland areas and forest preserves. The nearly 153,000 residents of Rockford are familiar with the outstanding hand arthritis pain clinic and certified hand therapist at CHC. Our certified hand therapist has extensive experience in hand, wrist, and elbow injuries as well as the treatment of hand arthritis pain and will work with you to create integrated hand arthritis treatment methods and a personalized plan of action.
Rockford Hand Arthritis Pain
If painful joints are the most common and troublesome symptom of arthritis, fatigue is a close second. Dealing with hand arthritis pain day after day can wear you down and cause fatigue and in turn, lead to immobility, greater pain, and more difficult to find the hand arthritis pain relief you seek. CHC has the effective hand arthritis treatment options that will get you back to feeling productive and providing the much-needed hand arthritis pain relief you desire. Call our team today and schedule your comprehensive hand arthritis evaluation at the Certified Hand Center.
Rockford Hand Arthritis | Rockford Hand Arthritis Treatment | Rockford Hand Arthritis Pain