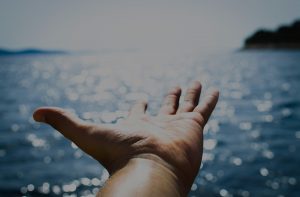 At Certified Hand Center in Rockford, we know that working with a certified hand therapist who is knowledgeable in hand physical therapy makes the difference between success and failure in complex hand injuries and recovery. A hand therapist acts as a continuum of care, as well as a resource and coach for patients going through hand physical therapy. CHC uses therapeutic intervention with a certified hand therapist to help you gain the highest level of function and mobility. We treat injuries and conditions of the shoulder, arm, elbow, wrist, and hand.
Rockford Hand Therapist
The 152,871 residents of Rockford enjoy beautiful parkland and forest preserves and have recently been attracting jobs in the logistics and transportation industries. The residents of Winnebago County know that when they are looking for the highest quality hand physical therapy treatment, CHC is the place to call. Our patients know the hand physical therapist at CHC uses a team approach to care, conferring with other specialists to bring you the most comprehensive and effective treatment plan for your hand pain or loss of mobility.
Rockford Hand Physical Therapist
At CHC we offer the highest clinical standard of hand physical therapy in a holistic and healing environment. Our certified hand therapist along with an occupational therapist will provide the specific therapy plan to help you reach optimal mobility and restoration of hand strength. We know you have options when it comes to choosing a hand physical therapist, we want CHC to be your first choice. We are the hand physical therapist center conveniently located in Rockford that offers no obligation screening. Call Certified Hand Center today at (815) 226-8780 for yours.
Rockford Certified Hand Therapist | Rockford Hand Therapist | Rockford Hand Physical Therapist | Rockford Hand Physical Therapy