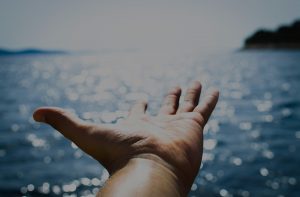 Are you having trouble with your hand, shoulder, wrist or forearm? If so, make Certified Hand Center your one and only stop for occupational therapy. Leah Crull OTR/L, CHT has spent her entire career as an occupational therapist specializing in upper extremity therapy. You will find that our Occupational Therapy Center focuses on creating a treatment plan customized to each patient's needs. CHC has many patients near Loves Park who say that our facility is the only Occupational Rehab Center they will come to.
Loves Park Occupational Therapist
Loves Park, Illinois is a city located north of Chicago and lies in Boone and Winnebago County with a population of 23,996 residents. Loves Park is proud to not just declare this motto but live it, "The City with a Heart." The thing is our occupational therapy also puts our heart into everything we do. CHC provides a passionate occupational therapist who takes a holistic approach at our Occupational Therapy Center. CHC is an Occupational Rehab Center that specializes in shoulder, elbow, wrist and hand therapy.
Loves Park Occupational Therapy Center
When you are serious about getting your health back, we want you to know that CHC is here to provide you with the occupational therapy that can help. Put the health of your body in the hands of an experienced occupational therapist. Ask your doctor to refer you to the Certified Hand Center because we are the Occupational Therapy Center who creates an individualized treatment plan centered around your specific needs. Call our Occupational Rehab Center at (815) 226-8780 to schedule your FREE screening today!
Loves Park Occupational Therapy | Loves Park Occupational Therapist | Loves Park Occupational Therapy Center | Loves Park Occupational Rehab Center